GUN DRILLING AT COMET TOOL
Also known as "Deep Hole Drilling"
We can drill holes 3/32 to 3/4 inches diameter by 24 inches deep. By drilling from each end, we can drill "thru holes" up to 48 inches long in most materials.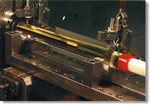 In our modern facility in Hopkins, Minnesota, we craft precision parts from a variety of materials.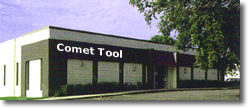 We pride ourselves on our partnerships with our clients; and we pledge our loyalty and reliability in all our customer dealings.
Check out MILLING & TURNING and QUALITY ASSURANCE.